Who are we?
Tampere University (TAU) conducts scientific research in technology and architecture and provides the highest education within these fields. Since 2010 it has operated in the form of a foundation. At TAU, there are about 10,000 under- and post-graduate students, including 1300 international students, and over 160 professors. TAU, with a total annual income of 167 M€, is a research-intensive university, a pioneer in technology transfer and an acknowledged cooperation partner among the scientific and business community. TAU has a 50 year track-record in collaborative research with industry. At TAU the share of company funding for research is twice the average of any other Finnish university. For nearly 30 years, TAU has been a shareholder of a company specialized in technology transfer and open innovation promotion. Thus, being in the forefront of digital transformation in higher education. Further, TAU promotes open science and research in its publishing activities and research data management as required by the Ministry of Education and Culture. The aim is to enhance scientific visibility and availability.
Why we are participating in the project
The emphasis of TAU is to enable a smooth digital transformation across sectors. TAU is specifically interested in the digitalization of education and unbundling of education. TAU and the research group on emerging technologies have a strong background in open education projects. They are particularly interested how the modernization of education can be supported with Information Systems (IS).
TAU has a long history of strong industry collaborations. These collaborations showcase the need to revolutionize the thinking on degrees and certification. TAU aims to clarify these needs, in the crossroad between education and industry.
Our role in the project
TAU supports the project with expertise on adoption of emerging technologies. TAU has strong background on digitalization of education in both research and practice. We specifically investigate the implications of unbundling education from the digital and Information Systems perspectives. We look into current credentialization practices, help streamlining them, and provide assistance in development of technological solutions to store and share such credentials.
Our Team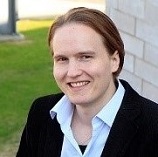 Dr. Henri Pirkkalainen
Assistant Professor (Information Systems)
Henri Pirkkalainen, Ph.D., has wide experience as the coordinator of multiple national and international (EU-) projects focusing on digitalization and information systems (e.g. OpenScout, Open Educational Ideas and Innovations). He runs a research group with focus on emerging technologies such as Blockchain, Augmented and Virtual reality.
OEPASS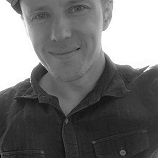 M.Sc. Osku Torro
Project Researcher
Osku Torro, M.Sc. (Econ. and Bus.Adm.), is a project researcher and doctoral student for information systems in TAU. His research interests are on emerging technologies, such as strengthening of social ties via social Virtual Reality (VR), and the use of blockchain in the context of higher education.
OEPASS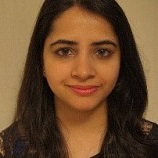 Ira Sood
Research Assistant
Ira Sood is a research assistant and master's degree student in Industrial Engineering and Management laboratory at TAU. She has a technical background with a bachelor's degree in Electronics & Communications Engineering. Her research area focuses primarily on the role of emerging technologies, such as blockchain in education.
OEPASS